APEX ETG

Solutions

It's about partnership and flexibility. Bring us your market goals and design challenges and let us work together to find the perfect solution. We have long and deep experience in a wide range of industries, so our experts are prepared to work diligently to understand your specific requirements. Together, we can optimise surface solutions that help our customer's components and systems last longer, and work more efficiently and reliably, while meeting their cost goals.

Partnership, flexibility, and experience — a winning combination for the perfect solution.
APEX

Functional Hardfacing Solutions

In any given working environment, the lifetime and performance of components is influenced by the phenomena it will encounter, such as corrosion, wear, fatigue, thermal effects, and so forth. An optimal solution requires a deep understanding of the purpose and the environment to which the component will be exposed.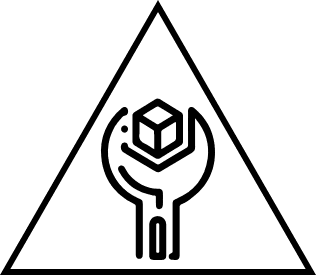 Functional Solutions
Anti – Corrosion
Dimensional Control
Friction and Wear
Thermal Effects
More
We are committed to working closely with customers to solve technical issues.
Together, we remove barriers and create new business opportunities.
Whatever the industry or application, there is a perfect surface solution for you!
Our Business
Strategy & Business Model

Our mission is to provide unparalleled and innovative industrial coating services, engineering, high quality materials and state-of-the-art equipment to the heavy industry worldwide.

Our Values

APEX ETG's values align with our target industries. Our diverse team work diligently to ensure operational efficiencies alongside cost control and profitability for our customers whilst meeting sustainable environmental targets.

Our Solutions

Our insights into the challenges and consequences of surface problems faced across industries enable us to provide solutions that add value and benefits to our customers.
Problems We Solve

Learn More

Discover how APEX ETG's laser cladding surface solutions reduce operating and repair costs, increase profitability, and aid companies in reaching ESG goals.

Benefits of Laser Cladding

Learn More

APEX ETG's laser cladding offers a range of benefits, including enhanced component durability, improved wear resistance, reduced downtime, and precise customisation of coatings, ensuring superior performance and cost savings for various industries. Discover the game-changing benefits of our laser cladding.

Industries We Serve

Learn More

APEX ETG's laser cladding showcases unparalleled versatility, catering to a diverse spectrum of industries including aerospace, manufacturing, oil and gas, and beyond, offering tailored solutions to elevate performance and durability across the board.

In-house Service Capabilities

Learn More

We offer a range of in-house laser services in our state-of-the-art facility located in Perth Western Australia. We also provide system design, manufacture and integration, part prep and finishing, additive manufacturing, training and demonstration, as well as aftercare support.