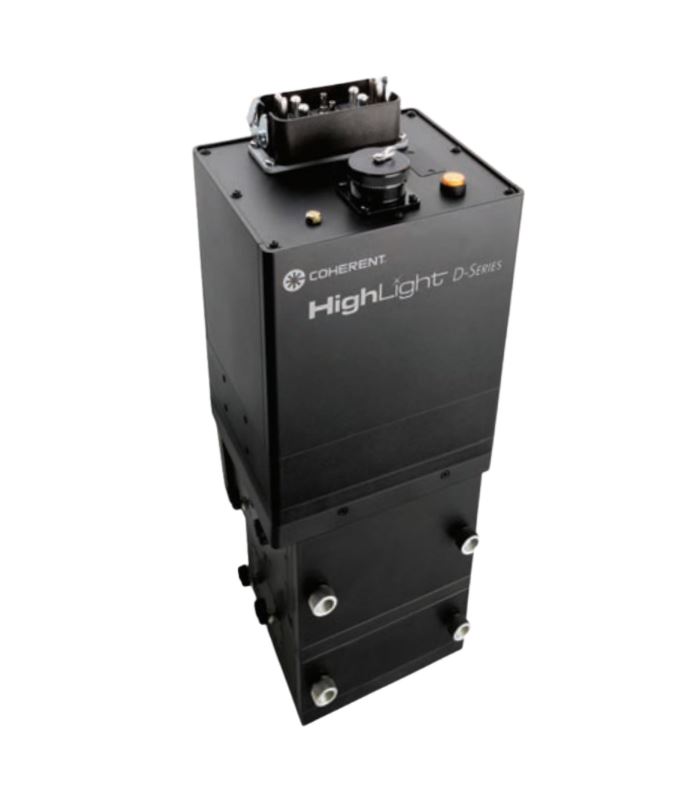 HighLight DD Series
DESCRIPTION
High Power Direct-Diode Industrial Laser System
The HighLight DD-Series direct-diode lasers from Coherent delivers both high power and an increased range of "smart" output beam shapes, making it the ideal source for laser heat treating, cladding, and welding applications – all at faster speeds, greater deposition rates and larger areas.
When configured with the pressurised/gravity feed powder nozzles from Coherent, the HighLight DD-Series lasers enable high deposition rate cladding or larger spot sizes for heat treating.
The performance, energy efficiencies, and low maintenance of the HighLight DD-Series makes it the top choice for industrial materials processing applications.
FEATURES & BENEFITS
Systems up to 10 kW (CW) at 976 nm
High-power free space beam for a large working distance (~275 mm)
Industrial, compact laser head with easily interchangeable beam shape options
Mobile control panel, remote diagnostics, aiming beam and pyrometer process control options
>50% wallplug efficient
Cladding nozzle
Heat treating accessories
APPLICATIONS
High Deposition Rate Cladding
Small-to-Large Area Heat Treating
Hermetic Welding